A Message from the President
Eric Silver, 2020-2021 BBA President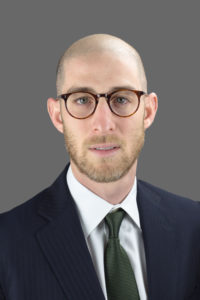 It is my honor to welcome you to a new BBA term. I am eager to continue our important initiatives in an increasingly dynamic and challenging environment. While much has changed in the past few months, our purpose has not. We are lucky to live in a time where, in the throes of a global pandemic that is keeping us physically apart, advancements in technology make staying connected and engaged possible (if not easy). Leveraging that technology, we have some exciting plans for the upcoming year, as we continue to pivot to an online platform for the immediate future. Please stay tuned for details on more BBA virtual programming coming soon, including the installation of our new Board, continuing legal education, BBA happy hours, and more. 
Given the impact of the pandemic on our physical and mental health, one of the BBA's goals this year is to focus on the wellness of our members. So this year I will be asking the Board to constitute a special Wellness Committee that will focus on delivering resources to our members to address these important and timely issues. If you are interested in serving on this special committee, or if you have ideas on how it can be of service, please reach out to me.
Along those lines, I want to call on each and every one of our members to get involved this year. Join a committee. Attend a virtual event. Call with an idea. Email with a proposal. Take a pro bono case!
Last, and certainly not least, I want to say thank you. To our sponsors for providing the resources necessary to execute our initiatives and deliver value to our members. To our Judges and court staff for keeping cases moving along under the most challenging of circumstances. To our Board for getting involved and making a difference. To our members for making the BBA special.
Here's to unprecedented times and innovative results.
Stay safe and see you all soon, on Zoom. 
Eric Silver