No Results Found
The page you requested could not be found. Try refining your search, or use the navigation above to locate the post.
Thank You 2022-2023 BBA Annual Sponsors
Diamond Level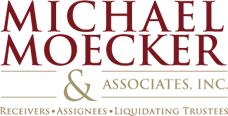 Emerald Level

Platinum Level


Gold Level
Silver Level
Bronze Level
Patrons of the BBA
Bilzin Sumberg Baena Price & Axelrod LLP
Continental PLLC
Kenneth A. Welt, Fiduciary
Markowitz Ringel Trusty & Hartog, P.A.
Tabas & Silver, P.A.
Underwood Murray PA.

Friends of the BBA
AlignX Law
Beighley, Myrick, Udell, Lynne + Zeichman, P.A.
Fox Rothschild LLP
Furr & Cohen, P.A.
GrayRobinson, P.A.
Linda Leali, P.A.
LSS Law
NAI Miami + NAI Fort Lauderdale
Sequor Law
Thomas L. Abrams P.A. | Gamberg & Abrams