Brian K McMahon, PA is looking for a bankruptcy assistant/paralegal
Part time or full time bankruptcy assistant/paralegal position.  Knowledge of bestcase necessary. Contact Brian McMahon 561-478-2500.
Thank You 2022-2023 BBA Annual Sponsors
Diamond Level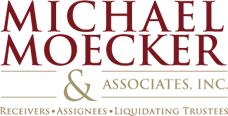 Emerald Level

Platinum Level


Gold Level
Silver Level
Bronze Level
Patrons of the BBA
Bilzin Sumberg Baena Price & Axelrod LLP
Continental PLLC
Kenneth A. Welt, Fiduciary
Markowitz Ringel Trusty & Hartog, P.A.
Tabas & Silver, P.A.
Underwood Murray PA.

Friends of the BBA
AlignX Law
Beighley, Myrick, Udell + Lynne PA
Fox Rothschild LLP
Furr & Cohen, P.A.
GrayRobinson, P.A.
Linda Leali, P.A.
LSS Law
NAI Miami + NAI Fort Lauderdale
Sequor Law
Thomas L. Abrams P.A. | Gamberg & Abrams