Chiedozie Okafor
Email Address cokafor2@stu.edu
Level Student
Address 9961 SW 153rd ST
Miami, Florida 33157
US

Phone Number (786) 218-5694
Bio My name is Chiedozie "Dozie" Okafor and I am a 2L at St. Thomas University College of Law.
Company St. Thomas University School of Law -
Website St. Thomas University School of Law -
Phone 7862185694
---
Thank You 2023-2024 BBA Annual Sponsors
Diamond Level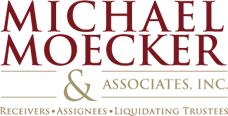 Platinum Level


Gold Level
Silver Level
Bronze Level
Patrons of the BBA
Akerman LLP
GrayRobinson, P.A.
James B. Miller, P.A.
Kelley Kronenberg Attorneys At Law 
Markowitz Ringel Trusty & Hartog, P.A.
Trustee Realty Inc
Friends of the BBA
Cushman & Wakefield
Dunn Law, P.A.
Fox Rothschild LLP
Furr & Cohen, P.A.
Hoffman, Larin & Agnetti, P.A.
Kenneth A. Welt, PA / Trustee Services, Inc.
Linda Leali, P.A.
LSS Law
Sequor Law
SLFAQ, LLC
Stichter, Riedel, Blain & Postler, P.A.
Thomas L. Abrams P.A. | Gamberg & Abrams
Underwood Murray PA.