Daniel Y Gielchinsky
Email Address dan@dgimlaw.com
Level Attorney - Renewing
Address 2875 NE 191 Street
Suite 705
Aventura, Florida 33180
US

Phone Number (305) 763-8708
Bio Daniel Y. Gielchinsky is an experienced trial attorney whose practice is devoted to bankruptcy and commercial litigation. He has a broad commercial trial practice, with extensive experience in state and federal trial courts. Gielchinsky's involvement in shareholder and partnership disputes, land use, real estate, foreclosure, construction, employment and commercial lease disputes gives him the expertise to successfully navigate many different kinds of contested matters. In the bankruptcy arena, Gielchinsky represents debtors, creditors and other parties-in-interest in various bankruptcy litigation matters in Chapter 11 and 7 matters and adversary proceedings. He regularly evaluates and litigates avoidance, preferential transfer, fraudulent conveyance and dischargeability actions, successor liability, constructive trust, alter ego and lender liability issues, Section 363 assets sales, assumption or rejection of contracts, real property valuation and confirmation of plan of reorganization issues.
Company DGIM Law PLLC
Website
Home
Phone 3057638708
---
Thank You 2023-2024 BBA Annual Sponsors
Diamond Level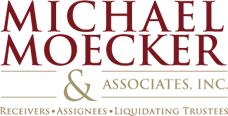 Platinum Level


Gold Level
Silver Level
Bronze Level
Patrons of the BBA
Akerman LLP
GrayRobinson, P.A.
James B. Miller, P.A.
Kelley Kronenberg Attorneys At Law 
Markowitz Ringel Trusty & Hartog, P.A.
Trustee Realty Inc
Friends of the BBA
Cushman & Wakefield
Dunn Law, P.A.
Fox Rothschild LLP
Furr & Cohen, P.A.
Hoffman, Larin & Agnetti, P.A.
Kenneth A. Welt, PA / Trustee Services, Inc.
Linda Leali, P.A.
LSS Law
Sequor Law
SLFAQ, LLC
Stichter, Riedel, Blain & Postler, P.A.
Thomas L. Abrams P.A. | Gamberg & Abrams
Underwood Murray PA.