Frank Terzo
Email Address frank.terzo@nelsonmullins.com
Level Attorney - Renewing
Address 99 Isle of Venice Drive
Fort Lauderdale, FL 33301
US

Phone Number (786) 423-9191
Bio Frank P. Terzo is a Partner in the Bankruptcy and Creditors' Rights and Health Law Practice Groups of Nelson Mullins Riley & Scarborough. His practice is devoted to a wide range of insolvency matters, including representation of corporate and consumer clients in complex workouts, bankruptcies, assignment for the benefit of creditors and receiverships. He has also represented creditor's committees and Chapter 11 and 7 trustees. In addition, his practice encompasses both the prosecution and defense of all forms of complex bankruptcy litigation, including preference, fraudulent transfers, and complex contested matters. Prior to practicing law, he spent 18 years in the healthcare industry, successfully starting up, managing, and operating various public companies. His experience in healthcare businesses has provided numerous opportunities to represent trustees and committees in hospital, nursing home, diagnostic center, and HMO cases, as well as appointments as Patient Care Ombudsman throughout Florida.
Company Nelson Mullins Riley & Scarborough
Website http://www.nelsonmullins.com
Phone 954-745-5231
---
Thank You 2023-2024 BBA Annual Sponsors
Diamond Level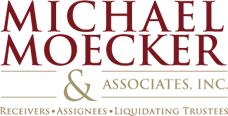 Platinum Level


Gold Level
Silver Level
Bronze Level
Patrons of the BBA
Akerman LLP
GrayRobinson, P.A.
James B. Miller, P.A.
Kelley Kronenberg Attorneys At Law 
Markowitz Ringel Trusty & Hartog, P.A.
Trustee Realty Inc
Friends of the BBA
Cushman & Wakefield
Dunn Law, P.A.
Fox Rothschild LLP
Furr & Cohen, P.A.
Hoffman, Larin & Agnetti, P.A.
Kenneth A. Welt, PA / Trustee Services, Inc.
Linda Leali, P.A.
LSS Law
Sequor Law
SLFAQ, LLC
Stichter, Riedel, Blain & Postler, P.A.
Thomas L. Abrams P.A. | Gamberg & Abrams
Underwood Murray PA.